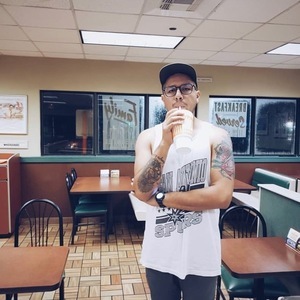 ADRIAN HUERTA
Host of On the Inside Looking In
ADRIAN HUERTA has hosted three Episodes.
Episode | April 15th, 2019 | 45 mins 28 secs

On the Inside Looking In is in Los Angeles, CA with artist, Eduardo Gomez. The Long Beach native walks us around his apartment detailing the art pieces in his house.

Episode | April 8th, 2019 | 42 mins 18 secs

35mm, bandido, documentary, film, film photography, hardcore scene, history, photography, san anto, st. mary's, the strip, was

Adolf Acosta of San Antonio, TX opens up about choosing film over digital for the purpose of documenting a party subculture on "The Strip"

Episode | April 2nd, 2019 | 40 secs

Adrian Huerta gives insight into the On the Inside Looking In podcast. A Calibexar Production.